Selected Diamond is Breaking News!
Selected Diamond is BREAKING NEWS in Hong Kong! Come visit our booth to see our goods! Israeli Pavilion 2F-32 Our stock is composed of mainly rounds and princesses ranging from 0.30 carat to 1.99 carat diamonds of D to K color, and IF-SI2 clarity. All our diamonds are cut and polished according to very strict guidelines. Our goods are checked thoroughly by in-house gemologists to ensure customer satisfaction. We carry an extensive stock of diamonds certified mainly by the GIA
Watch our Hong Kong Show Promo!
Selected Diamond in Hong Kong again! Watch and like our Hong Kong Trade Fair promo video! Selected Diamond Traders invitesyou to visit our booth in the Israel Pavilion 2F-32! We look forward to your arrival!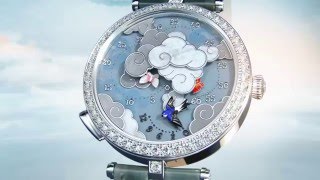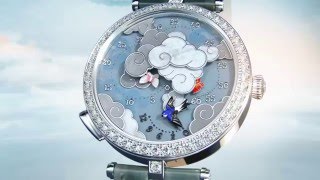 Lady Arpels Ronde des Papillons watch - Van Cleef & Arpels
(De Beers Group) Sales Value of Rough Diamond Increase A member of the Anglo American group, De Beers has publically announced the value of rough diamonds for the first sales cycle of 2016. In comparison to 2015's tenth cycle the sales value has increased significantly from 248($m) to 540($m). Sales Value is determined by sales of the "De Beers Sightholders" and calculated according to the sum of all sales up until January 25 2016 Philippe Mellier, Chief Executive, De Beers G